ROUTE
Cycle the Noto Peninsula by the Sea of Japan. Smooth roads. Little traffic. Fishing villages. Rice paddies. All beautifully set… the Japanese have such a sense of esthetics. One encounters neatness, beauty and order around every corner.
REST
Ryokans are small Japanese guesthouses in which you sleep on futons on the floor. At night you go to dinner in a yukata, a Japanese robe.
GARDENS
Kenroku-en, where the trees are very old and very big. Everything is so green and so beautiful, yet it's all very simple and subtle, never in your face.
TRADITION
Upon arrival at the ryokan you choose your own yukata, then you make your way to the onsen, a public bath. There's one for women and one for men. You soak in very hot thermal waters… so relaxing.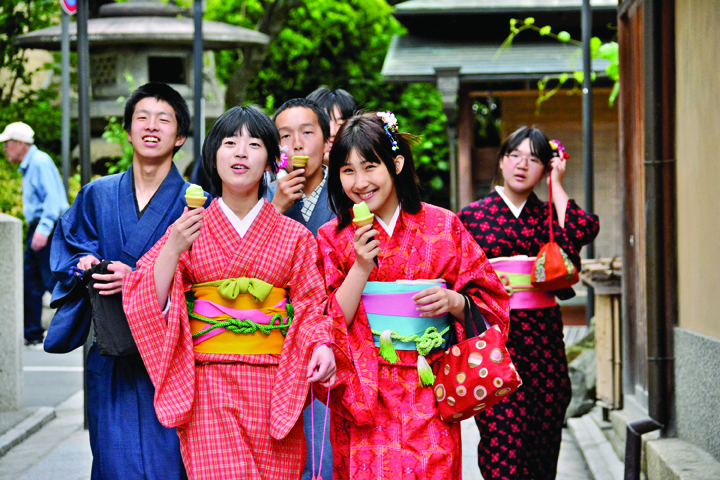 SUSTENANCE
Dinners are traditional kaiseki, multi-course meals. Small portions, but thousands of them! All beautifully prepared. Everything is placed perfectly.
MARKET
Tokyo's Tsukiji fish market, the largest in the world. So many fish; made me think we are emptying our ocean. One day there will be nothing left…
SURPRISES
I knew Japan was clean, but I didn't know it was that clean. Everything is in order and very well placed. Taxi drivers wear a hat and white gloves…
LESSONS LEARNED
I kept thinking I have to bring my people here. The Japanese notion of service is amazing. The desire to please is in their DNA. This is what the hotel business is all about.
TAKE
Cash. Japan's is a cash-based economy.