Karen and Roger Dewling are the cofounders of East Coast Glow, a Newfoundland-based natural products company located in Bonavista. Their soaps, bath bombs, facial serums, lip balm, and more, made from iceberg water and wild crafted botanicals and are very popular with those seeking a natural alternative to skin and body care. We asked a few questions to Roger Dewling.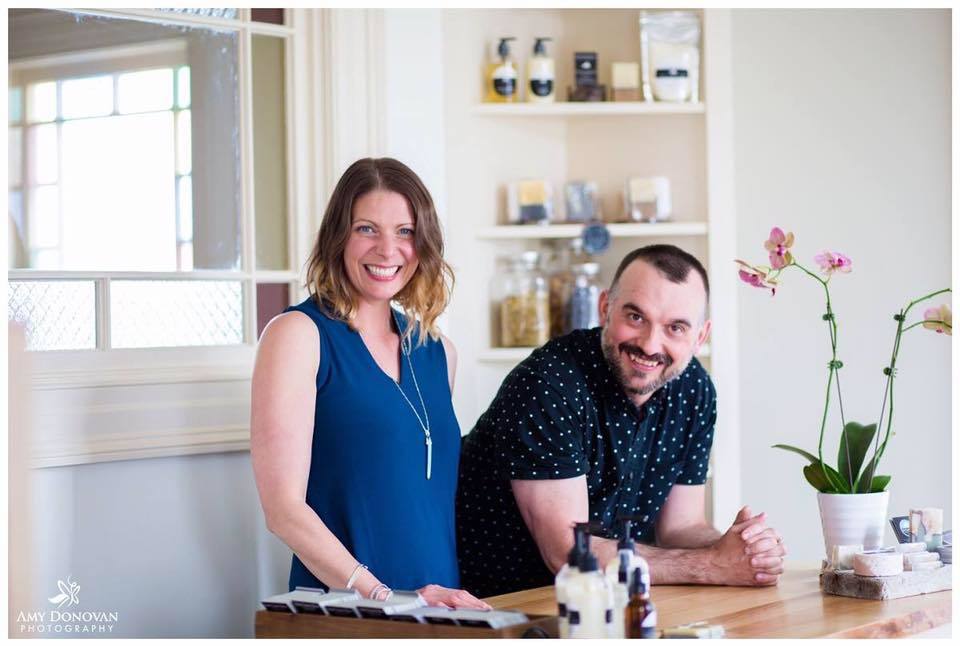 WHY DID YOU DECIDE TO START DOING YOUR OWN SOAPS AND NATURAL SKINCARE?
It started as a mistake, actually. I was working as a chef and once I brought home a few bits of iceberg that I found on my way home from work, wanting to try to make a speciality drink out of it. At that time, Karen was making homemade soapm just for friends and us, and she said ''I wonder if I can make soap with iceberg water''. We were then using distilled water, but iceberg water is as pure as it gets. So it worked amazingly! We do believe that the purest water will give you the best products.
HOW DO YOU SOURCE YOUR ICEBERG WATER?
When we launched the company in 2016, everything was fairly new to us and we used to go in spring with the kids and collect bergs bits that had washed up on the beach. It's a cool story to talk about, but shortly after, we just couldn't supply the amount of water that we needed for our products that way. So we met a guy in Port Union, an individual who owns a barge, he's an iceberg fisherman. He fishes berg bits, crush them, melt them down and does an extra step of filtering. So now, we order the water. It's not as romantic as it was!
THE ICEBERG WATER THAT YOU USE GETS A LOT OF THE ATTENTION, BUT YOU ALSO SOURCE MANY PLANTS AND HERBS FROM NEWFOUNDLAND.
Yes! We use local sea salt, seaweeds, all handpicked flowers, mushrooms, we even source some clay. We're up for anythings that grows here, but it has to have some benefits. We don't want to put anything in our products just because it is popular. It has to have a purpose for the customers and issues they may have.


PEOPLE ARE LOOKING MORE AND MORE FOR NATURAL, NONTOXIC SKIN CARE AND PRODUCTS. WHAT DO YOU THINK OF THIS MOVEMENT?

It's a good movement. People want to know where their products come from. And it's the same with food! People are think about what they put in their body as well as on their body. They are willing to spend a few more dollars on something that will make them feel good plus it supports local companies.
WHAT IS YOUR BESTSELLER?
By far, it's the wild river mint and rosemary handsoap. It is so popular it keeps selling out. We are thinking about focusing more on this kind of product. is the wild river mint rosemary hand soap. It has us thinking we should focus a little more on this kind of product. It's a moisturizer and a soap all in one. We've added it in a lot of restaurants and breweries in Newfoundland and now people seek it out!